Year 2
Welcome to the class page of Year 2
2 Cedar, 2 Elm and 2 Palm
2 Cedar are taught by Mrs E Challis and Mrs J Howe, supported by Mrs Makey, Mrs Saunders and Ms Savidge.
2 Elm are taught by Mrs S Buxton and Mrs L Stokes, supported by Mrs Spurle.
2 Palm are taught by Miss M Littlejohn, supported by Mrs Hobden and Ms Hards.
Homework
All homework will be handed out on a Friday and is due back by Tuesday.
Spellings will go out on a Friday and be tested on the following Friday. Your children should have their spelling words in their homework folders. If they have not appeared please speak to your child's class teacher.
The rota for Speaking and Listening should have arrived home via book bags but we have also attached it below.
General Information
Uniform - Please make sure that all school uniform and PE kit is clearly labelled as it helps the children to identify their own belongings. PE kit should be supplemented by warm joggers and sweatshirts in colder months. Please remind your child to bring a coat every day in the winter months and also please encourage your child to bring a named water bottle to school every day.
Medication - Please let the school and your child's class teacher know if your child has any condition requiring medication, including allergies or asthma. If your child needs to be on a course of medication then please complete the relevant form which is kept in the school office.
Meet the Teacher evening
Thank you for coming to our 'Meet the Teacher' evening. We hope you found the information useful. The powerpoint that we used has been uploaded below. By the end of the year we aim for all children ot be able to read, write and spell the common exception words (also uploaded below). If you have any questions your child's class teacher will be happy to help.
Update from the classrooms
Term Six
19.06.19
This term we have certainly hit the ground running! We had our Ofsted visitors last Tuesday and Wednesday and were extremely proud with how the children interacted with the adults. They chatted about their learning, explaining what they were doing and they were all very well behaved. Well done Year 2. Tomorrow is Sports day and we are hoping for a dry day. The weather forecast looks promising and we are all very excited for sporting the activities. We are hoping to start at 9 o'clock with every child involved in a carousel of activities.
This week we have been hard at work making our Seaside Creature Fact files. We have been researching many facts from books and the internet. We have really taken our time and concentrated on our presentation. They are beginning to look really good and you can come and see them on Open evening which is on Thursday 11th July at 6pm. We are also really loving our cricket sessions with an outside cricket coach Gary Marshall. He is coming in on eight consecutive Mondays to teach us how to play cricket. We have so far learnt how to hold a bat correctly, where to put the bat when we are running and lots of ball handling skills. We are becoming very competitive.
05.06.19
Welcome back to Term 6. We hope you had a lovely break – wasn't the weather lovely! We have a very busy seven weeks ahead of us. This term we are thinking about the seaside. We have already started designing and creating our seaside creatures ready for the rock pools we will be making next week. Always a very messy time but great fun! We have started reading one of our favourite books "The Lighthouse Keeper's Lunch" and the children will be busy learning the story and later in the term writing their own versions. Towards the end of term in science we will be studying microhabitats and can't wait to visit the woods and nature area in the school grounds
We are also looking forward to Sports Day on Thursday 20th June, Summer Fair on Saturday 22nd June, Science workshop on Wednesday 3rd July and Open evening 11th July to name just a few. We hope you will be able to join us for some of these events. Details to follow in the newsletters. So no time to rest in Year 2.
Term Five
24.04.19
Welcome back to a very sunny Term 5 although I have looked at the weather forecast and it looks as if rain is not far away! We hope you had a restful Easter holiday and enjoyed the beautiful and plentiful sunshine. Hopefully the children are ready for an exciting and busy Term. As you know KS1 SATS will take place during this term in the month of May. Classes will be taking these at different times and in small groups. Please make sure your children have plenty of sleep, their attendance is good and they are always punctual. From previous experience children really enjoy coming out of class to work in small groups with their class teacher and complete their special booklets. Any questions please do not hesitate to ask your class teacher or Mrs Challis or Mrs Howe.
This Term we can't wait to find out more about Japan and the customs of this country. We will also be looking at the artist Andy Warhol and the amazing pictures he creates. The children will have a go at making their own Andy Warhol style creations!
Term Four
27.03.19
Thank you very much for all those who were able to attend the Year 2 SATS information evening. We hope you enjoyed it and found it useful. The presentation has been uploaded to the website for you to have a look at. At the meeting we looked at what the SATS consisted of and what types of questions the children would be asked to answer. We discussed the best way to prepare your children for them and how important it will be for children to have regular attendance during the whole month of May. This week we will send home a selection of SATS papers for your children to complete if they want to. We would advise not rushing to complete them but doing them over a period of time. These papers are for you to have at home we do not require them back at school.
This week we have had great fun baking! We designed and made some fantastic rolls as part of our Design and Technology project. We learnt what ingredients were needed and what yeast is and how it reacts with sugar and makes bread rise. Everyone loved bringing them home and apparently they were delicious!
20.03.19
Last week each class was treated to an amazing workshop from Oliver who comes from "Steps in Time". He acted out numerous parts from The Great Fire of London and astonished us with his incredibly quick costume changes. Oliver dressed up as Samuel Pepys, Thomas Farriner and many more characters, his voices were incredible. The children particularly loved joining in with the fire fighting and being asked to be bakers. We thought we knew so much about The Great Fire of London but now we know even more.
On Monday 18th March Mr. Godden (Mr. Fruity), from School Fruit Vegetable Scheme, came to talk to Year 1 and 2 in assembly about packaging. Year 2 had written to him asking him why the raisins we get in school, for a snack, come in a plastic packet. He showed some pictures of how people had carried food in different sorts of containers over the last 10.000 years. Mr. Fruity explained he was hoping that very soon the packet would be compostable and made from a plant based material.
Thank you for coming to Parent Consultations this week. It was so lovely to see so many of you. If you haven't managed to see your child's class teacher please pop in to arrange a time that is suitable for you. Also don't forget our SATS information evening next Tuesday 26th March at 6.30pm.
8.03.19
What a busy start to Term Four we have had. On Thursday we were visited by some amazing characters. We had Hermione Granger, Ron Weasley and Harry Potter himself as well as Wally, Belle, The White Rabbit and many other exciting book characters.
World Book Day was a huge success in Year 2 and we were treated to a very book related day. Year 2 chose to base all their activities around a very funny book called "Dr. Xargle's Book of Earthlets." The children were thrilled to visit each Year 2 class and complete a different task in each one. The best part of the day was the stop, drop and read. When the loud hooter went EVERYONE had to stop, drop what they were doing and read their chosen book. This happened at some very unusual times of the day which was great fun.
World book Day ended with our famous Read-in when children could visit KS2 and pop in to hear a story read by one of the teachers. This gave everyone a lovely opportunity to hear some new stories. We are really looking forward to Chris Lloyd, an author, visiting next week.
Term Three
15.02.19
We have had a fabulous term!
We have all written amazing stories about an animal who was afraid of something. After we had completed our writing we were able to talk to our teacher about the things we had done ​well and think about things we might like to do differently another time.
In Maths we have been practising telling the time, learning about shapes, thinking about patterns and measuring as well as adding, subtracting, multiplying and dividing. We have been very busy!
We have created stunning masterpieces in the style of Lowry. Hopefully you might be able to admire them the next time you visit our classrooms.
We have loved learning about 'The Night Time' and are now experts on nocturnal animals other night time happenings. Many amazing facts have been shared during Speaking and Listening. We were all very impressed.
10.01.19
Happy New Year! We are all settling back well into school routines after our exciting Christmas holidays. We are enjoying finding out interesting facts about the night time. We have recently used our amazing art skills to produce silhouettes of night time animals. This week we are writing riddles about night time animals.
My babies are called hatchlings.
What a great pet I can be!
Sometimes I live in the desert.
Don't pick me up.
What am I?
I have orange fur.
What a swishy and bushy tail I have!
I have a long pointy nose.
I like to eat your rubbish.
What am I?
I have tiny ears.
I have a thick stripy tail.
IWhat a bright pink nose I have!
I love cheese.
What am I?
Can guess the animals that we are thinking of?
In Maths we have been reminding ourselves about coin values and which coins we might need to pay for different objects. Some of us found it a bit tricky to remember which coins we have. Although we are fast becoming a 'plastic payment' culture it is really important that children know what coins are and their values. If you have time please can you show your child some coins at home and let them use coins to buy something in a shop? Thank you.
We have been learning about growth mindset, thinking about what we think intelligence is and how we can become more intelligent. The children's ideas are amazing. Do ask them about it!
Term Two
13.12.18
Wow! What an exciting few weeks we have had! We hope that you enjoyed our Christmas production as much as we did, we loved bringing you 'The Tale of Two Birthdays'.
We have been finishing off our learning about life in the rainforest. We have been thinking about the rainforest layers and what might be found there. In Art we have been looking at our Rousseau pictures and deciding what we might do differently if we did them again. Our teachers have been thinking about how they might do them differently another time too! We have been learning about algorithms in Computing and giving instructions in English and now know that these are the same thing. We are looking forward to learning more about algorithms next term. In Maths we have been reminding ourselves about the bar method for adding and subtracting and have been using it to help us solve word problems. We have also been weighing objects and working out the difference in the mass.
Our holiday homework - to go on a night time walk - has been sent home in our homework folders. We have attached a copy below. We have also attached the Speaking and Listening letter for this term. We are all looking forward to our new topic of 'The Night Time'.
We wish you all a very happy Christmas and look forward to seeing you in 2019.
29.11.18
Thank you for coming to see our learning at consultations. We hope you enjoyed what you saw. We have been working very hard since we started in year two.
As you probably know, rehearsals are well under way for our Christmas play, The Tale of Two Birthdays. We have been learning words, songs, signs and dances to share with you on Monday 10th and Tuesday 11th December. We are having a dress rehearsal for our school friends on Friday 7th December. Please could all our costumes be in school by Thursday 6th December at the latest? Thank you - it stops our teachers worrying about what we are going to wear. If you have any problems about costumes please speak to our teachers.
As well as becoming budding thespians we have been continuing to learn about the rainforest. We are creating some amazing Tiger pictures in the style of Rousseau. The original is in the National Gallery but ours are truly unique! We are now experts on the 'Monkey see, Monkey do' story. If you ask we may be able to tell it to you complete with actions. We have been using it to help us get even better at writing. In our Maths lessons we have been thinking about where to place numbers on a number line. We have learned that knowing the value of each digit is really important to decide if a number is 26 or 62. We are also spotting 2D shapes around us and on the faces of 3D shapes. Life in year two is very busy at the moment!
15.11.18
This week we have been getting funky with fractions. We have learned what fractions are and how to find a fraction of a number. In our English lessons we have been remembering where to put capital letters and thinking about changing objects in a story that we know well. In our Art lessons we have been experimenting with colour wash in preparation for creating our own masterpieces in the coming weeks. Science has seen us learning about parent and baby animals.
We have also completed our Rainforest pop-up books. They look amazing. Do try to have a peek at consultations next week. We are all really looking forward to sharing your child's amazing learning and progress with you. If you haven't booked an appointment yet please do so. If parentmail is not 'playing ball' our lovely office team will be happy to help you.
6.11.18
Wow, what an amazing day we had at Drusilla's yesterday. We loved seeing the sloths hanging around. It was very exciting to see the penguins being fed - we were amazed at how many fish they were able to eat. The train was great fun and we saw camels and llamas. After we visiting the flamingos we tried to stand on one leg like they do - we definitely needed some practise. The meerkats were so cheeky - making new meerkat friends was super. We all had an amazing day and are looking forward to making our animal fact books in the coming weeks. The trip really helped us to understand more about Rainforest animals. Please do ask your child what their highlights were.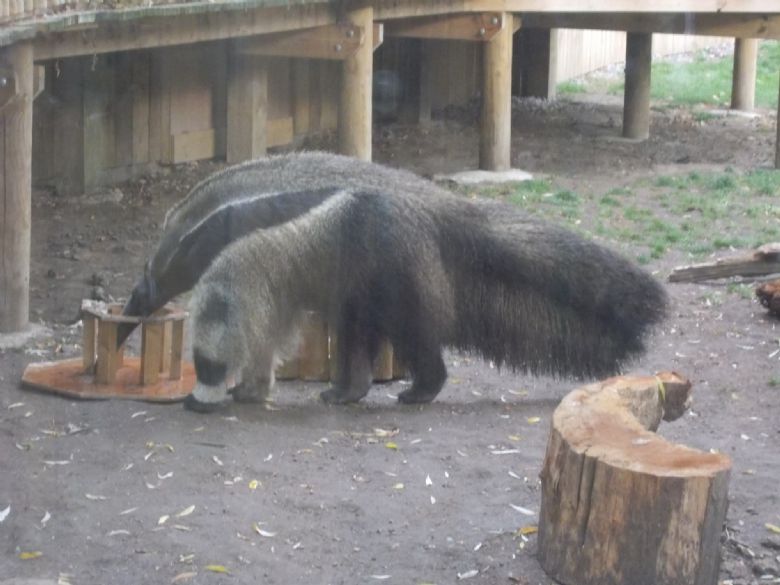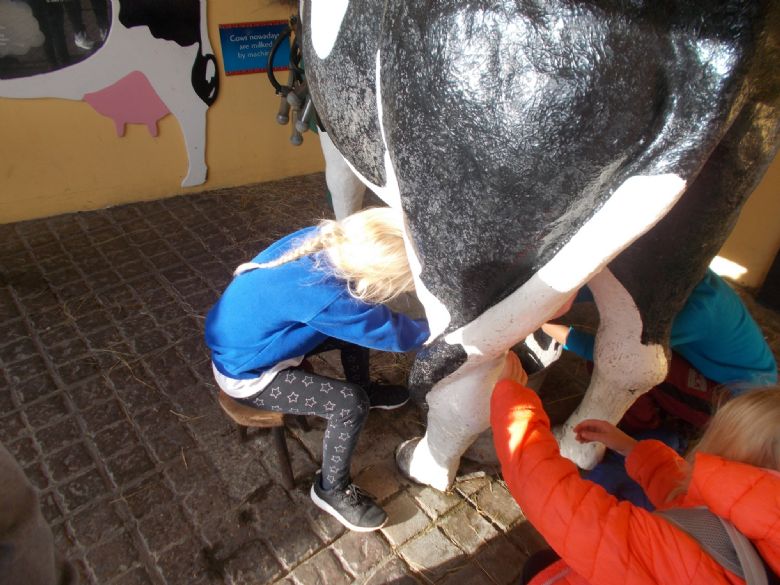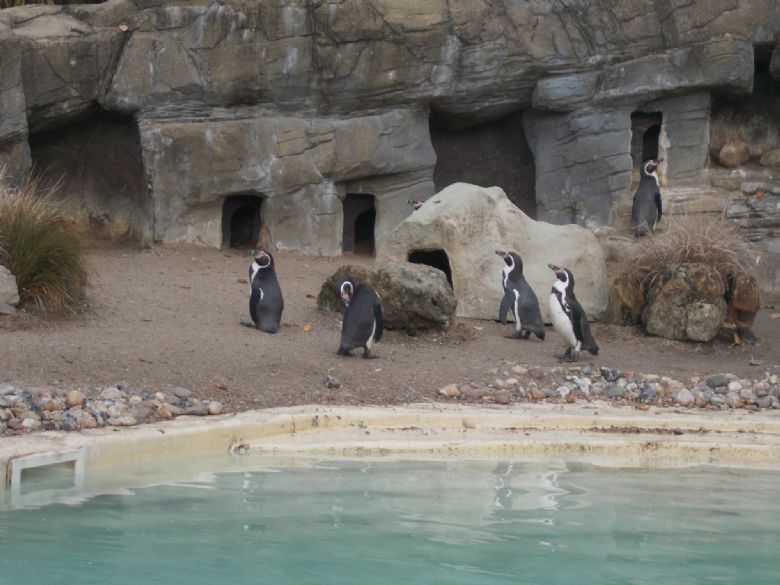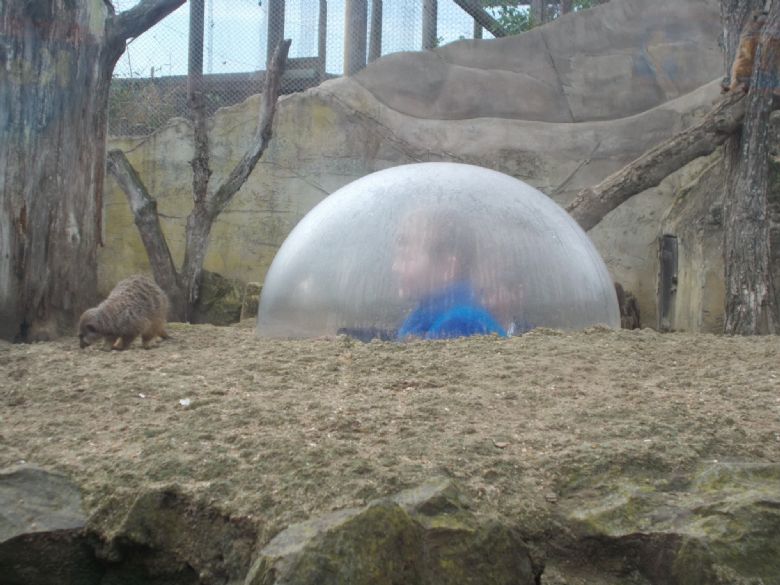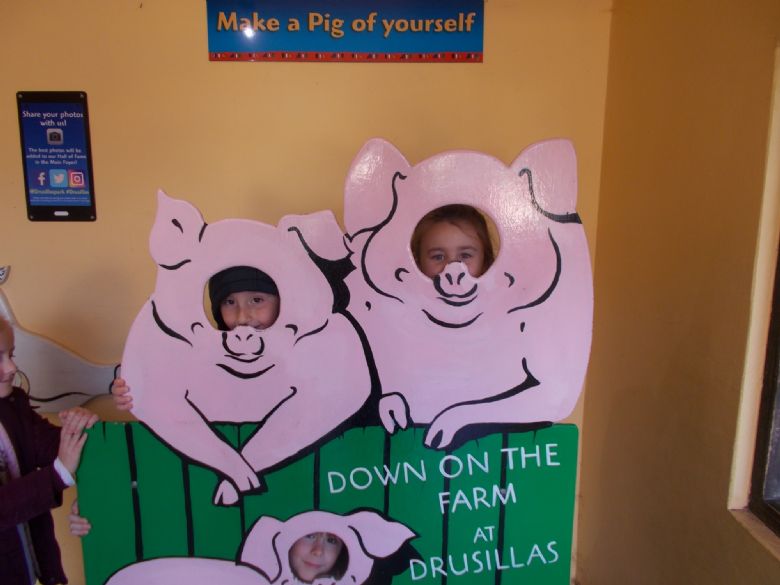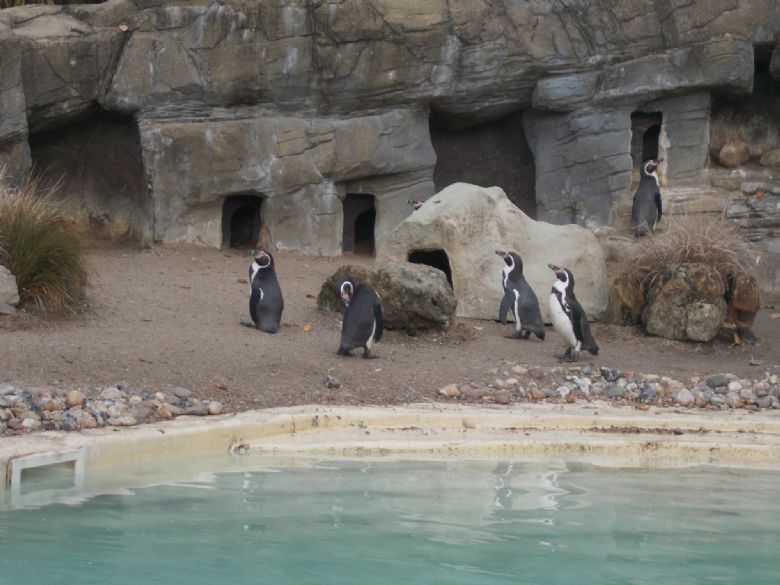 Term One
11.10.18
What excitement we have had over the past few weeks! We were challenged to make an umbrella fit for the Queen. We spent time looking at umbrellas and identifying how they work. Then we experimented with what sort of material might be good for an umbrella. We decided that it probably needed to be waterproof. We designed our umbrellas and this week we have made and tested them. Some children may have come home slightly soggy as a result but thanks to the splendid weather most of us have steamed off gently!
We have been handling data in Maths and discovered about tally charts, pictograms and bar charts. In English we have been celebrating national poetry day by writing cycling poems. Some of us were even able to make our poems rhyme. In Science we have been planting bulbs. Nothing has happened to them yet even though we have watered them and talked to them. Our teachers have said that we may have to be very patient! We enjoyed our visit to the church on Tuesday morning to celebrate Harvest festival.
27.09.18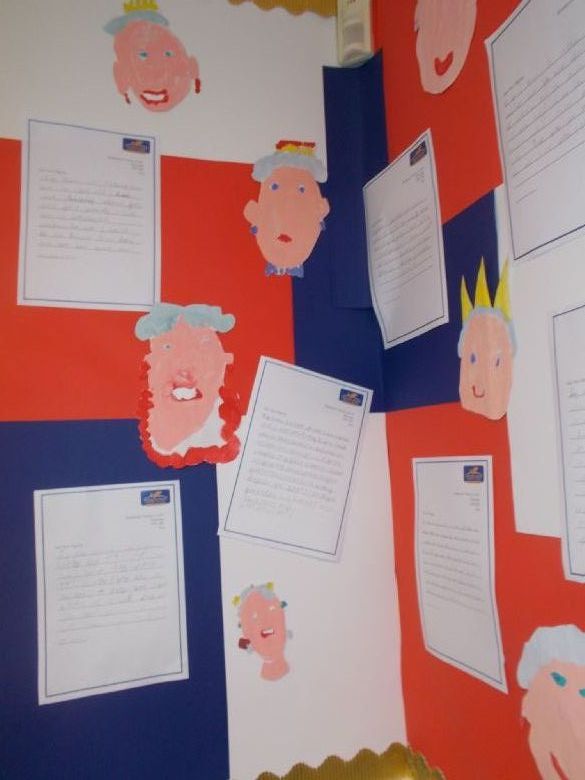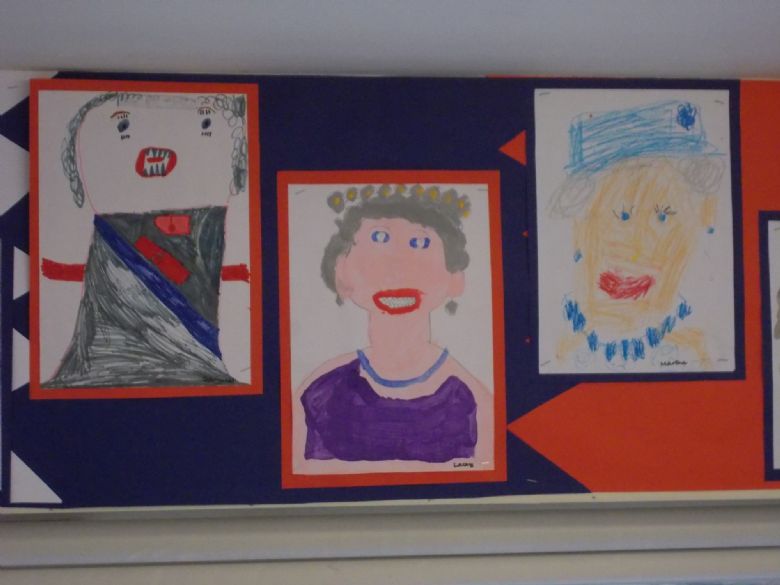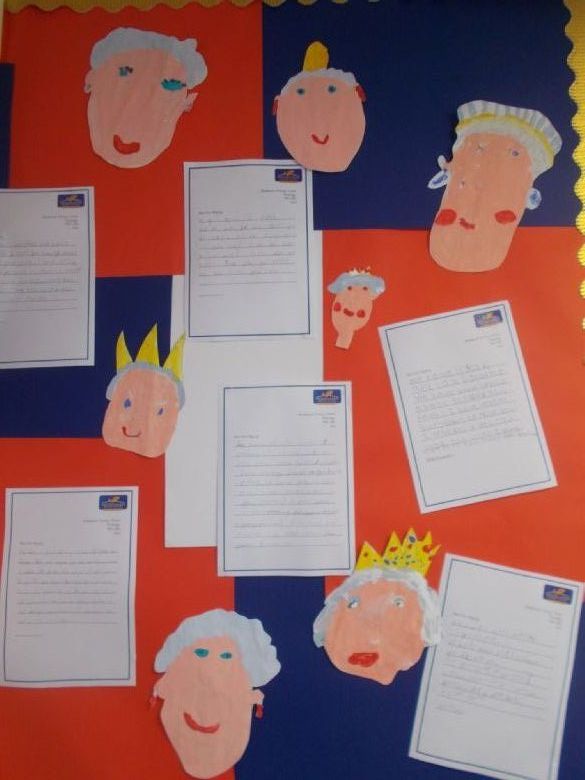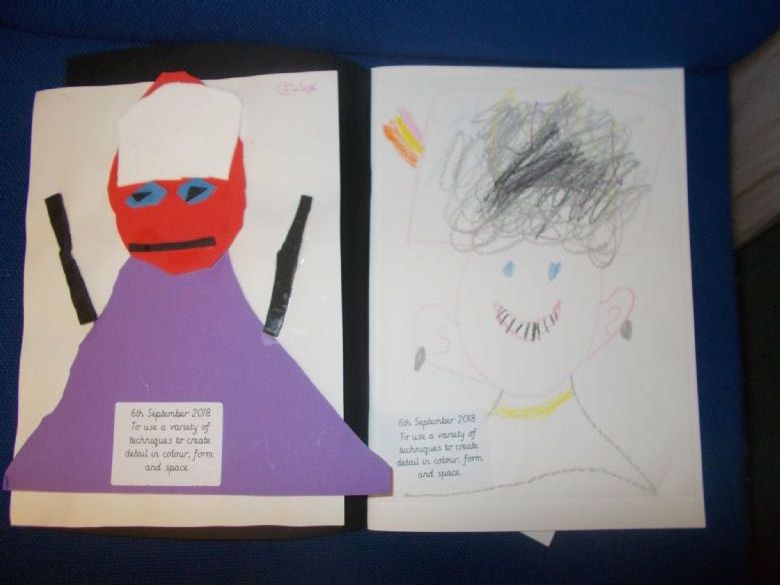 Here are some of our portraits of the Queen. Do pop in to our classrooms to see more of them! We have also thought about questions we would like to ask the Queen. Then we decided to write letters to the Queen and ask our questions. We are hoping for a reply. We will let you know what happens!
In Maths we have been adding and subtracting two digit numbers, using our knowledge of place value to help us. We have also been adding three numbers together. We have had our Times Table Rockstars log in details and some of us have started practising our ten times table.
In Science we are very excited about planting bulbs this week. We can't wait to see what they will grow in to although our teachers say that we will have to wait quite a long time. We are beginning to practise our harvest songs and poem for the service in a few weeks time.
13.09.18
We have had a super start to year 2! In Maths we have been reminding ourselves about place value, how to add and subtract and how to use < and > signs.
In English we have been reminding ourselves how to use full stops and question marks. We have learnt about what an adjective is and how to use it. We have written a character profile of Mr Hoppy from Esio Trot and remembered to use amazing adjectives to both describe his appearance and his personality.
We have started learning about famous people and have created fabulous portraits of the Queen. It has been very interesting when our friends have found out about different famous people and we have enjoyed asking them questions.
We had a very exciting year group PE session when we practised multi-skills on the playground. We learnt how to stand to throw a javelin and vortex, how to dribble a ball, how to skip, how to score a goal, how to balance an egg on a spoon while we travelled over the adventure playground and lots of other fun things.