Queen's 90th Birthday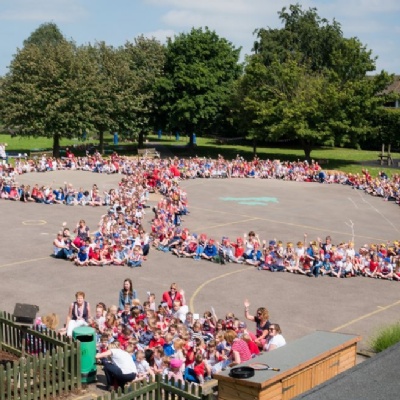 Woodlands Junior and Infant School celebrated the Queen's 90th birthday by holding an afternoon picnic on the school field. Children were treated to cake and a carton of juice whilst enjoying music played by the school band. Children were invited to wear red, white or blue and classes made crowns, flags and bunting. The afternoon highlight was when all the children and staff sung Happy Birthday to the Queen.
Thank you to the kitchen for catering for so many children, Mrs Jones and the School Band for providing such fantastic music and to Sarah Hart for kindly taking the photograph.
Happy Birthday Your Majesty, we hope you enjoyed your celebrations as we certainly did.