Year 2
Welcome to the class page of Year 2
2 Cherry, 2 Magnolia and 2 Tulip
2 Cherry are taught by Mrs E Challis (echallis@woodlands.kent.sch.uk) and Mrs J Howe (jhowe@woodlands.kent.sch.uk), supported by Ms C Savidge and Ms C Glasscoe.
2 Magnolia are taught by Mrs S Buxton (sbuxton@woodlands.kent.sch.uk), supported by Mrs A Burnside and Mrs K Dye.
2 Tulip are taught by Miss M Littlejohn (mlittlejohn@woodlands.kent.sch.uk), supported by Mrs L Patterson and Mrs C Hobden.
Please scroll down this page for our update from the classrooms and other information.
Homework
All homework will be handed out on a Friday and is due back by Tuesday.
Spellings will go out on a Friday and be tested on the following Friday. Your children should have their spelling words in their homework folders. If they have not appeared please speak to your child's class teacher. The spelling lists can also be found on this page if you scroll down.
The rota for Speaking and Listening will be arriving home via book bags but is also attached it below.
General Information
Uniform - Please make sure that all school uniform and PE kit is clearly labelled as it helps the children to identify their own belongings. PE kit should be supplemented by warm joggers and sweatshirts in colder months. Please remind your child to bring a coat every day in the winter months and also please encourage your child to bring a named water bottle to school every day.
School book bags are sufficient to carry belongings to school - please save buying rucksacks until key stage two.
Children need to come to school in PE kit on the relevant days. Long hair should be tied back and earrings removed. These are as follows:
Cherry class - Monday and Tuesday.
Magnolia class - Tuesday and Friday.
Tulip class - Tuesday and Wednesday.
Medication - Please let the school and your child's class teacher know if your child has any condition requiring medication, including allergies or asthma. If your child needs to be on a course of medication then please complete the relevant form which is kept in the school office.
Update from the classrooms
October 2020
2.10.20 - Year 2 continues to be a busy and exciting place to be! Recently we have been thinking about grammar and learning to spot and write nouns, verbs, adjectives and adverbs. The children used all of their amazing skills to write an absolutely fabulous description of Bob (our friendly astronaut). Do ask your children what was in the picture they had to describe - it really made us all chuckle! In Maths we have been consolidating our addition and subtraction skills by applying them to word problems. These can be a little tricky but we thought hard about the clues in the words that might help us. We are loving learning about the moon landing and have been thinking about what Neil Armstrong and Buzz Aldrin did when they landed on the moon. We have been thinking about what makes good classroom learning behaviour and have been especially trying to remember to listen carefully to the adult who is speaking all the time and remember what they have said.
September 2020
25.09.2020 - It was lovely to 'see' so many parents on our Zoom call this week. Thank you for joining us. If your children are unable to be in school due to these interesting and challenging times, do please check on the sharepoint page for home learning. We are trying to keep it updated on a weekly basis. Thank you!
18.09.2020 - We have been very busy over the past few weeks and may have come home a bit tired! We are following a full curriculum now, our only concession being an afternoon playtime which is a special treat for the moment. We have learned lots about space and the first moon landing. Some of us feel quite sorry for Michael Collins but we were rather excited to hear that Mrs Howe has met Buzz Aldrin! We were amazed when we discovered how much of a space rocket is fuel and engines and hearing about going to the toilet in space caused lots of giggles! We are getting really whizzy with our phonics and are thoroughly back in the swing of using them to decode real and alien words. We have been trying hard to always remember to use full sentences when we are writing. It is tricky but we are winning! In Maths we have been looking at place value, partitioning numbers, 10 (or 20) more or less than numbers and counting in 5s and 10s. We are really enjoying our jigsaw programme with Jo Jiggie and are getting very good at the 'Be calm chime' even when the grass is being cut outside the classroom! This week we have been thinking about worries and what we can do when we have them.
04.09.20 - Welcome back to a new school year! What a lovely time we have had with your children this week. It has been great to see their excited faces and share the start of Year Two with them. So far we have learned about our new school rules (can your child remember what they are?), written about our Summer holidays, thought about adding numbers and greater than/less than, been introduced to Jo Jiggie, made amazing huge pictures and thoroughly enjoyed catching up with our friends. Next week brings more fun learning in the form of our first PE, RE, Music, Growth Mindset and Science lessons for this term as well as lots more Maths, English and more Jigsaw.
August 2020
The teachers are in school getting ready for the start of a new school year. Our classrooms will be looking a little different to usual but we are still getting very excited about all the fabulous learning that will be taking place! Here are some photos of your new classrooms.
Cherry class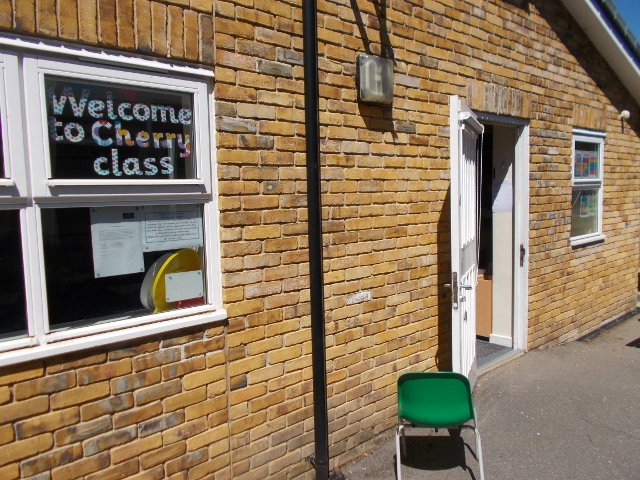 Mrs Challis and Mrs Howe will look forward to greeting Cherry class at this door.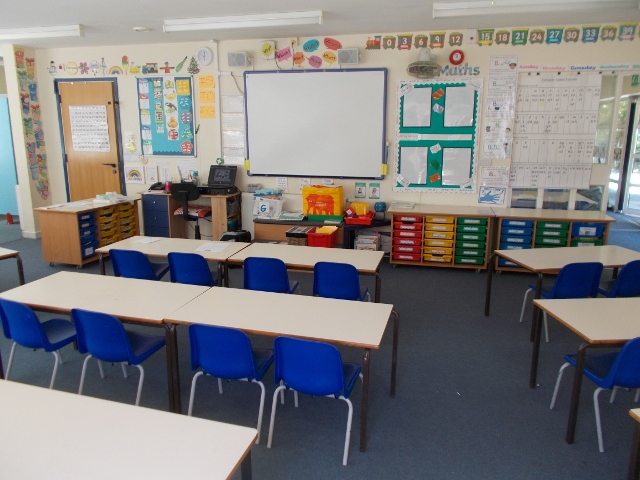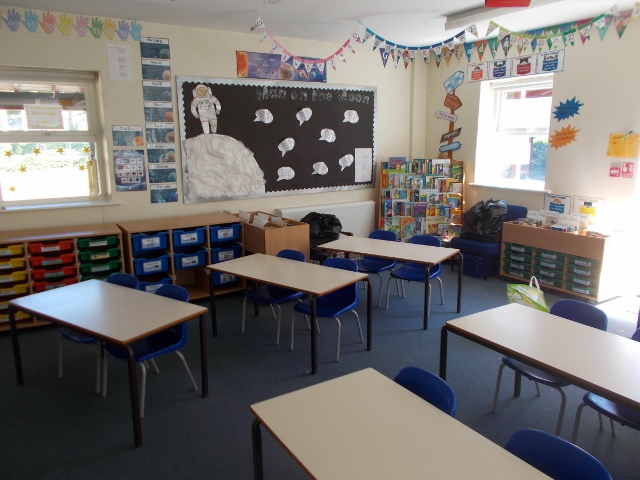 A peek inside Cherry classroom. Our first topic display is on the wall. Can you spot what we are going to learn about?
Magnolia Class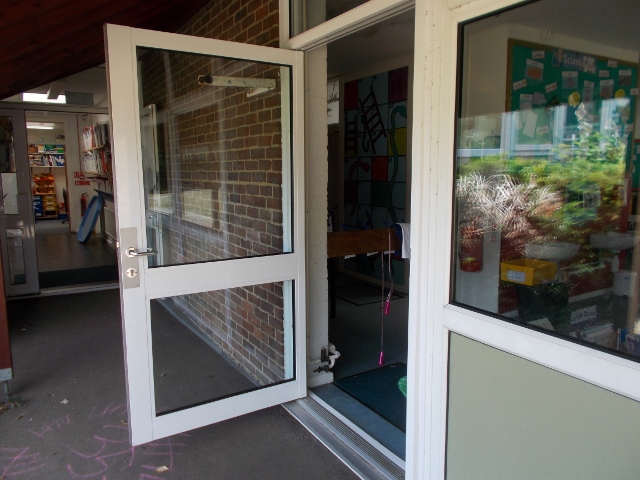 Mrs Buxton will be waiting for Magnolia class at this door.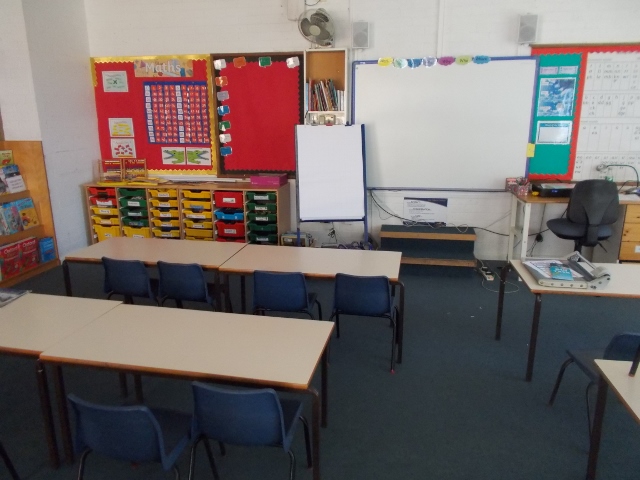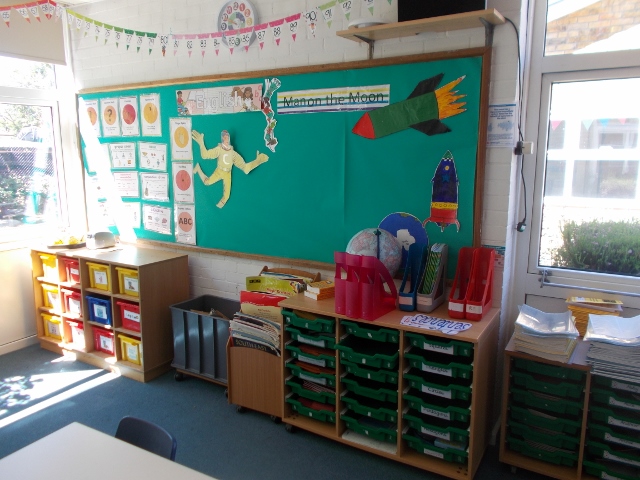 Inside Magnolia classroom it is looking very bright and colourful. Can you see some of Mrs Buxton's amazing art on the walls?
Tulip Class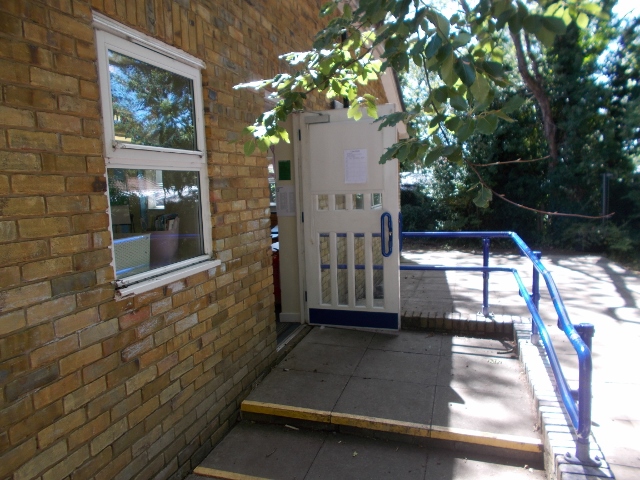 Tulip class enter their classroom through the door by the woods.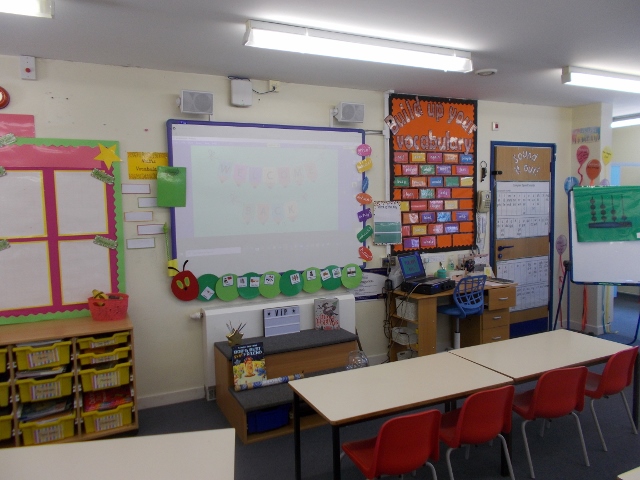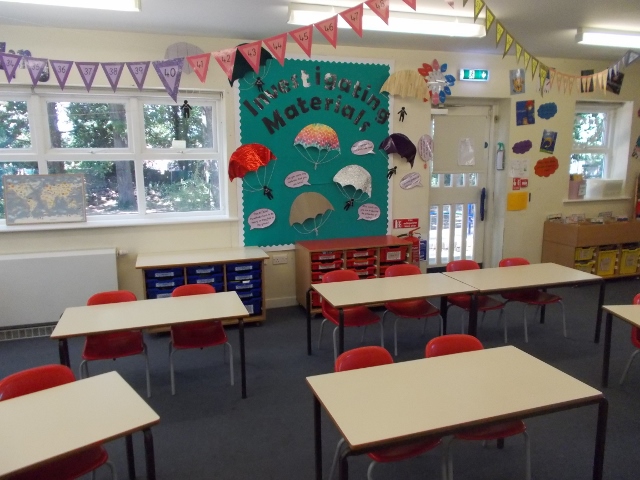 Miss Littlejohn's classroom is very nearly ready for you all. Can you see what you are going to be learning about in Science on her beautiful display?
We all hope you have a really lovely Summer break and are looking forward to seeing you in September!