Science
Science is all around us! At Woodlands Primary School we believe that scientific investigation is one of the most powerful ways to learn; developing curiosity and perseverance as well as challenging what we know about the world. We aim to make science as practical as possible, linking it to real life contexts and giving a meaning to our learning.
Science lessons are open ended and practical in nature, allowing children to use a wide range of resources to lead the learning and make their own discoveries. Lessons aren't just limited to the classroom... we make use of our incredible outdoor facilities including the woodlands, field and playground in order to maximise the children's learning experiences. This allows children to develop the key skills of investigation, problem solving and team work; empowering children to question the world around them and become scientific thinkers.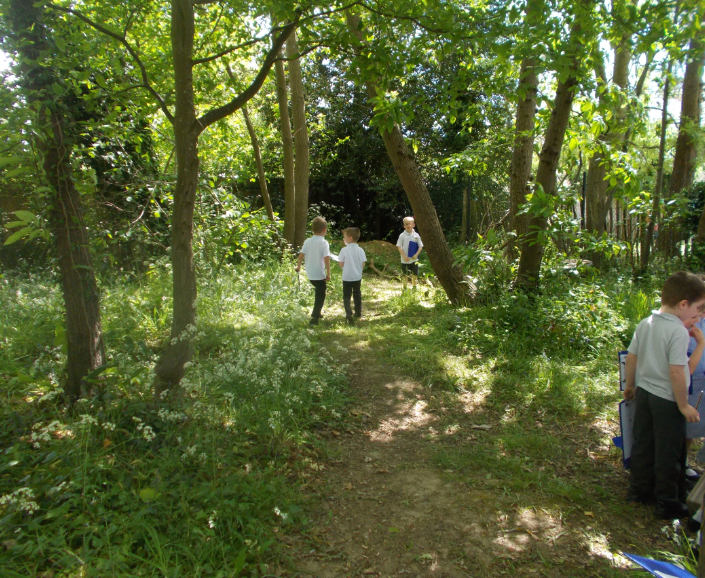 The National Curriculum provides a structure and skills progression for the Science curriculum taught throughout the school, which is linked, where possible, to the theme topics providing a creative scheme of work, which reflects a balanced programme of study.
National Curriculum (England) Science Programmes of Study (link)
As a school we have developed our 'Principles of Science' which can be found on all Science displays. They are a reminder of what we view as the most important aspects of Science and ensure a consistent approach for teachers and pupils across the school.
Primary Science Quality Mark (PSQM)
We are delighted to share that we have been awarded the Primary Science Quality Mark Silver Award to celebrate excellence in science teaching and learning. This award is the only national scheme to develop and celebrate the quality of science teaching and learning in primary schools. We are proud that this recognises the hard work of our staff team, children and parents in raising the profile of high quality science in school. The award shows that children are engaging with great science both in and outside the classroom, developing positive attitudes towards science, as well as secure science understanding and skills.